Picture More Business: Corporate Photography for the Legal Industry

Picture More Business® provides contemporary, narrative driven, brand enhancing photography that amplifies your marketing message. Based in Brooklyn, PMB specializes in executive and legal portraiture as well as collateral communications content and events. While our focus is the legal industry, we work with a diverse range of clients that includes, financial services firms, non-profits, media companies and luxury retailers across all industries.

If you want to drive your marketing forward, please e-mail or call (917) 570 9649. We would love to hear about your project and discuss ways that we can make photography work for you.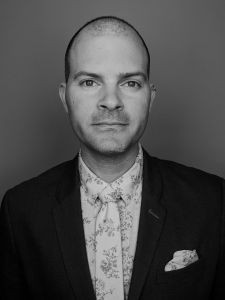 Follow PMB founder Michael N. Meyer on instagram at @picturemorebusiness and check out his personal photography projects here.

Picture More Business produces a bi-weekly podcast, the LegalMarketing.Studio, in which Michael sits down with legal marketing professionals of all stripes to explore opportunities and challenges in marketing law firms.

What People Are Saying About Us:
"He understood what we needed immediately and executed beautifully. Fast paperwork, great communication skills, flexible, tech savvy, extremely professional. Superb job! Looking forward to working with you again soon."

"We hired Michael to shoot photos for a law firm website. He was very knowledgeable and professional, was aware of and responsive to our particular needs and ideas, and produced photos we are very happy with."

"Michael is great to work with! He managed to capture the true essence of our brand and portray it through wonderful images. Thanks for a job well done!"

"Michael was easy to work with from the start. We were so impressed by his professionalism and portfolio. Once we received the pictures we were even more blown away. His work is fantastic and for a very fair price. Couldn't be happier. Thank you Michael!"

"We're really happy that things turned out so well, and are so appreciative of your calm manner and good cheer."


Clients:
Legal
• Cadwalader
• Chaffetz Lindsey
• Cuddy & Feder
• Curtis, Mallet-Prevost, Colt & Mosle
• Doar Rieck Kaley & Mack
• Duane Morris LLP
• Empire Mock Trial
• Ford Marrin Esposito Witmeyer & Gleser
• Hunton Andrews Kurth
• K2 Intelligence
• Katten Law
• Kobre & Kim
• Linklaters
• Manatt, Phelps and Phillips
• Messner Reeves
• Milber Makris Plousadis & Seiden
• Purrington Moody Weil
• Rincker Law
• Skadden
• Spolzino Smith Buss & Jacobs
• Sullivan Papain Block McGrath & Cannavo
• Wasser & Russ
• Wilk Auslander
Corporate
• Amulet Capital Partners
• Arthur W. Page Society
• Avison Young
• Cintra
• Citi
• Clear Correct
• Cover-All Technologies
• Beverage Association
• Dow Jones
• EnerKnol / New York Energy Week
• Givenchy
• Global Infrastructure Partners
• Harman
• Hire Heroes
• Information Security Media Group
• The HOPE Program
• Johnson Controls
• Kislik Associates
• Loughlin Management Partners + Co
• LVMH
• Marketwired
• National Supermarket Association
• NYC Coalition for a Smoke Free City
• Omnigon
• Orthodox Union
• Polis World School
• Scientista Foundation
• Simons Center for Geometry and Physics
• Sony/ATV
• Tristate Office Interiors
• The One Club
• Update HQ
• Urban Outfitters/Without Walls
• Wacoal America
• ZocDoc.com
Creative Collaborators
• Adventure House NYC
• Barron's
• Best Lawyers
• Bravo Media
• DLS Design
• Felmus Design
• Future Brand
• Greybridge PR
• Incite
• Innovate Online Marketing
• Knox Design Strategy
• Multivision Digital
• MSLK
• Page 1 Solutions
• Shoestring Video
• Syntax NYC
• Teneo
• Trillion Creative
• Wasabi Rabbit
• Worstofall Design



Site built with Indexhibit.